Facebook is launching its own currency… It's a way to burrow deeper into your financial life… In the mailbag: "Tell me one time the government ran an efficient program"…
---
We first put this story on your radar back in March.
As we showed you, The Zuck isn't happy with "only" running the world's largest social network, Facebook.
He wants to run the world's largest currency, too.
That's why Facebook is gearing up to launch its own corporate version of a cryptocurrency.
The company hasn't released the official name yet. But this new digital currency will serve Facebook's roughly 2.3 billion users.
As a result, FB Coin will become the world's widest-reaching currency… almost overnight.
But as you'll learn in today's dispatch, it won't unseat truly decentralized cryptocurrencies such as bitcoin.
In fact, as folks find out the downsides of letting Facebook further into their financial life… you can expect bitcoin to be a big winner.
So why am I (Chris) bringing this story back to your attention now?
Recommended Link
Tech Prophet Predicts America's Future [Shocking]
In 2016 and 2018, Jeff picked the #1 stocks on the Nasdaq and S&P 500 – before almost anyone else heard of them. Now, on June 12, Jeff will make four incredible predictions about our tech future.
And you'll learn details on four tiny stocks involved in these technologies… which could 10X your money over time.
Facebook confirmed it will use a "stablecoin" for its new currency.
That just means each unit of FB Coin will be backed by a basket of government-issued – or "fiat" – currencies held by an independent trust.
And news broke last month that Facebook is looking to partner with mainstream U.S. payments processors for its new currency.
It's been in talks with Visa, Mastercard, and First Data about a potential partnership.
That's according to Jeff Brown, our tech expert here at Legacy Research.
Before joining us, Jeff worked for more than two decades as an executive in some of the hottest tech firms in Silicon Valley and in Asia.
And he reckons FB Coin will have instant widespread appeal. Here's why…
The Visa and Mastercard news tells me that Facebook has the technology for FB Coin ready for prime time. It would not approach these large financial institutions otherwise.

And this reveals part of Facebook's strategy for its new cryptocurrency… It wants users to buy and sell FB Coin through traditional payment channels, rather than being limited to the normal cryptocurrency on-ramps such as Coinbase or other popular crypto exchanges.
Facebook wants to make it so people can buy FB Coin as easily as possible. Jeff again…
When users want to sell, they can go through these financial institutions to get a deposit in their bank account or a credit on their credit card statement. This will also allow folks to spend their FB Coin with their credit cards.

That way, people won't need to understand cryptocurrency technology or digital wallets. They can buy with their credit card… transact on Facebook, Instagram, or WhatsApp… and then cash out back to their bank account or, just simply, use a credit card.
Recommended Link
FREE REPLAY: Casey Research's Biggest Event of the Year
E.B. Tucker is teaming up with Doug Casey to shine the light on a group of securities that very few people know about.
We call them "Premium Shares" because they offer several perks you can't get from common stock, preferred shares, and options. Doug Casey's used them to make millions, and this week only he's sharing how you can learn to trade them in a free investment summit.
It's the way things work today in the world's No. 2 economy – China.
Payments and transfers from messaging apps in China totaled around $16.6 trillion last year, based on research from China's central bank. That's more than China's GDP, which clocked in at $13.4 trillion last year.
And there's no reason FB Coin couldn't dominate payments in a similar way in the U.S. and elsewhere.
But Facebook's master plan goes further than just launching its own currency… and giving its 2.3 billion users something they can use to transact with each other.
Zuckerberg's firm just set up a financial technology (fintech) company in Switzerland. It's called Libra Networks. And Jeff says it will drive Facebook's digital currency plans…
Looking at Libra Networks, there are many layers to Facebook's expansion strategy. It could launch a digital brokerage, like Robinhood's popular commission-free platform.

It could get into financing by issuing small loans on its platform. Or it could get into identity management, which is one of the biggest issues facing the blockchain industry.
One of the advantages of cryptocurrencies is that they allow for anonymous (or nearly anonymous) transactions.
That's why they're so popular among folks who value their financial privacy.
But that's not how the feds see it. They claim the anonymity of cryptos makes them a useful tool for money launderers and other criminals.
So the feds aren't going to let FB Coin facilitate anonymous transactions. They're going to demand to know the identity of everyone spending or receiving the new currency.
And Facebook knows this. That's why it will offer to verify the identity of its users. Here's Jeff with more…
Facebook has more than 2 billion users. So, it's in prime position to become an identity management network. Any company that needs to verify someone's ID could do so through the Facebook network.

That means Facebook will also likely gain access to your most personal identity details. For instance, the company could scan your face on a daily basis to confirm your identity. It could keep your fingerprints on file. It could even maintain recordings of your voice.
The Zuck wants you to believe his firm is run by a bunch of do-gooders who spend their days "connecting people."
This story has convinced billions of people to trust him with the most intimate details of their lives. But as Daily Cut regulars know, Facebook is really the world's most powerful for-profit surveillance company.
We don't doubt Mark Zuckerberg gets up every morning with a mission. But it's not to make the world a better place…
His mission is to vacuum up as much personal data on you… package it up… and sell it to folks who want to target you with advertising and political campaign messages.
So, although Facebook's latest moves may be good news for its shareholders, it's a red flag if you value your privacy.
The Zuck is the last person on Earth you want to invite further into your personal life.
FB Coin is also different from bitcoin and other decentralized cryptocurrencies… in a catastrophic way.
That's the message from our digital currency pioneer, Marco Wutzer. He heads up our Disruptive Profits advisory, which is all about profiting from the buildout of the crypto economy.
As he put it…
The supply of new bitcoins is fixed by a "protocol" – or set of pre-agreed rules – that governs the network. And there are no middlemen. It's a true decentralized currency. Nobody is in charge.

FB Coin is the same as any fiat currency. The issuer controls the supply… and with it the value of the coins. Facebook can still block and restrict transactions any way it wants. So its coin is no threat to bitcoin or any other truly decentralized currency.
Marco isn't the only one who believes FB Coin can't truly compete with bitcoin.
As world-renowned crypto investor Teeka Tiwari has been telling his readers, FB Coin is in fact a boon for bitcoin…
I've been saying that 2019 would be the year of Wall Street greed. And my thesis is playing out with these big institutions entering the space…

Facebook isn't the only major corporation that's launching its own "cryptocurrency." JPMorgan Chase, the biggest bank in the U.S., now has its own currency, JPM Coin, that it can use to settle transactions between clients.

As more people get exposed to crypto-like assets and functionality, they'll start to grasp how much more powerful bitcoin and other truly decentralized cryptos are compared to a corporate currency.

In other words, the fact that this technology is getting co-opted by some of the biggest players in Silicon Valley is very positive for crypto.
So if you haven't already bought some bitcoin, now is a good time. Just remember, the crypto market is highly speculative. So never risk money you can't afford to lose.
At 8 p.m. ET tomorrow, June 12, Jeff's hosting a free tech investing summit.
He'll reveal four of his biggest predictions in the world of technology. And he'll talk about the companies with the potential to 10x your money.
He's even sharing the name of one of them, on air. So reserve your spot right here.
Readers Ralph C. and Al R. struck a chord last week with the following…
It would be really nice if we could change all politicians every two terms.

– Ralph C.
Ralph C. has it right. Politicians are nothing more than parasites, and it doesn't matter which end of the political spectrum they represent.

– Al R.
If you missed the back and forth they stirred up in yesterday's mailbag, catch up here. Today, the conversation continues…
Ralph C. and Al R. have it right. Our "of, by and for the people" representatives have set themselves up as elites. The general population is apparently blind to them destroying what so many have worked, fought, and died for.

Term limits are NEEDED, career politicians are NOT.

– Stephen V.
I have not heard a reasonable response against term limits. Term limits would significantly reduce the type of power grabs and power blocks that have become so ineffective to legislative reforms and resolutions.

It would allow for our governing bodies to engender progress for the functions of the government and the strength and betterment of our country, rather than individual gains.

– Jan B.
Moving on… Others turn back to the question of socialized medicine – and Legacy Research cofounder Bill Bonner's theory of win-win vs. win-lose deals – after reader David D. said…
I think I finally get it, the win-win thing. Like free socialized medicine for everyone, that's win-win… It's a win for society, as governments, due to their size, are much better suited to negotiate better pricing and to keep costs under control.
But not everyone sees eye to eye with David…
Anyone who thinks socialized medicine is a good idea has not looked very closely at those countries who have tried it. And FREE? How does that work?

– Dan V.
What dream world is he living in? Six-hundred-dollar toilet seats? Trillion-dollar fighter planes? Medicare paying out tens of thousands of dollars for procedures that cost hundreds in the open market? The government has zero incentive to control costs.

If you want to see the government at work, just go down to your local post office and stand in line for 45 minutes just to mail a package.

– Richard S.
I would be laughing if it wasn't so scary and sad that people think this way. No, David, you don't "get it." I could tell as soon as you said "free." So, who will pay for it, then? Oh, the government? Where do they get their money? Maybe not from you, but they do take enough of mine.

And the part about the government keeping costs under control is at least as clueless. Tell me one time the government ran an efficient, cost-effective, cost-controlled program of any kind.

I am a health care provider and have worked in an EU member country for over two years, as well as in the U.S. for over 20 years, where the government is in charge of healthcare. It would take too much space to tell you all the issues with the government system, but it comes down to long wait times and poor-quality care.

– Mel L.
Did David D. get win-win all wrong, like a lot of readers think? Or is there merit to David's take that others are missing? Write us at [email protected].
Regards,
Chris Lowe
June 11, 2019
Lisbon, Portugal
In Case You Missed It…
Silicon Valley insider Jeff Brown has made many successful predictions…
In 2016 and 2018, he picked the top-performing stocks on the Nasdaq and S&P 500. As an angel investor, he's put his money into 111 early-stage tech companies. 95.3% were successful.
And tomorrow at 8 p.m. ET, he'll give details on four tech companies that could change the world… and 10x your money. He'll even reveal the name of one of them, on air…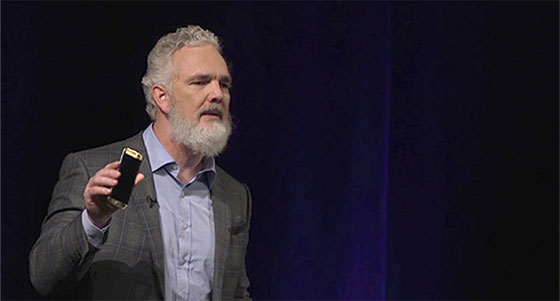 Do You Have What It Takes to Join the Legacy Research Team?

Bill Bonner, Doug Casey, Teeka Tiwari, Jeff Clark, and the rest of our Legacy Research Group experts need your help…
We're looking for three rock stars to help shape the future of our investment research… and you may be one of them.
So – if you think you have the chops to be part of our elite group – check out the job links below.
But first ask yourself…
Am I independent, driven, and not a stuffy corporate type?

Am I tenacious, adaptable, resourceful, and capable of handling a heavy workload without breaking?

Am I intensely curious and able to teach myself whatever I need to know to get the job done?

Do I innovate and try new things that haven't been imagined yet?

Do I demand excellent results from myself and the people around me?

Am I honest, even-keeled, and easy to work with?
If you answered yes to all six, then you could be one of the outstanding people we're looking for… and we want to hear from you ASAP.
Your opportunity is waiting…
Investment Director – Be the master of market knowledge and help take our already world-renowned research team to the next level.

World-Traveling Investment Writer – Create, develop, and launch your own bylined investment advisory; micro-cap specialists to the front of the line.

Equity Analyst – Support our team of brilliant investing experts as you learn everything you need to know to write your own letter someday.